How has Covid-19 Affected Home Advantage in Football?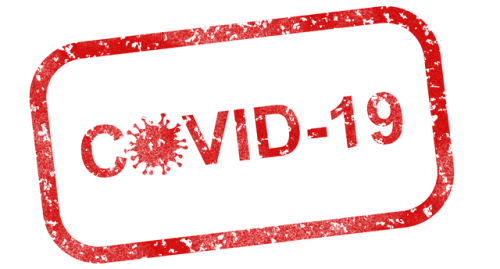 The English Premier League has finished, and other leagues have even started their new seasons. We compare the data of football matches before and after empty stadiums became the new normal. Has the lack of supporters weakened the home advantage?
A lot of people want to know if there been any noticeable change in the football results? And if so, what trends?
The Betamin Builder tool makes it easy to filter and analyse historical football data and odds by league, odds band, date range, market, etc. to see any trends that may have changed. You can sign up here for free to use it yourself.
A lot has happened since football stopped in March and began to restart from May onwards. Some key factors have changed.
Football teams are now playing in empty stadiums, without their fans to cheer them on and pressure them to get forward and score the winners or equalizers they demanded. Do footballers play with less enthusiasm in this case? Do they settle for the draw easier? Or do they play with less fear and more creativity? Do fixtures become more like training matches? Does the coach become more important since his instructions can actually be heard on the pitch?
In order to hold football matches, the teams and the entire support structure that enable a football game to be played have to follow a whole new set of health and safety rules. These rules apply not just on the match day but also for the days leading up to games, not only in training, but also in their private lives. With two rounds of games often happening each week, that meant that players were living under very strict self-isolation rules themselves. And beyond that, footballers are human, and separate from the footballing issues, many things have gone on in their private lives that the media will never hear about. They, too, have friends and family members affected by the virus, in terms of health or their employment. And some may have family members that have weakened immune systems and are at higher risk from the virus. There must be a lot of personal psychological and emotional things going on that will effect each player differently. Has this interfered with the routines that professional soccer players build up? Does it put them off? Or do they just forget everything once the whistle blows and the match starts?
To analyse this, we have taken the data from the leagues that were able to restart since May 2020, and we have compared the data to historical data pre-Covid19. We have looked at Home Wins, Draws, Away Wins, Favourites, Underdogs, Over and Under 2.5 goal markets. We have also split the Match Odds Markets into 3 odds bands for match odds to look for trends. 1.01-2.00, 2.01-3.00 and 3.01-100. 
Overall Data
Home Wins

Fig.1 Home Win Bet Results Pre-Covid.

Fig.2 Home Win Bet Results Post-Covid.
| wdt_ID | League | Period | Bet | Total Bets | Av. Picks/Month | Av. P&L/Month | % Bet Won/Lost | Avg. Odds | Max DD | P & L | Yield % |
| --- | --- | --- | --- | --- | --- | --- | --- | --- | --- | --- | --- |
Fig. 3 Home Win Bet Results Pre and Post Covid.
If we look at Fig. 3 and all home win bets pre and post Covid, we can see that there have been fewer home wins than usual. Pre-Covid 44% of matches ended with a home victory, but post-Covid that number dropped to 41%. This figure comes from 2,751 bets worth of data, so it is not an insignificant data set. From this alone, we can see there has been a change. We can also see that the yield of backing home wins has gone down from -2.62% to -5.28%. This suggests that those people who had been following home win strategies may have had a tough time of it recently. So where did those home wins go? Let's look at the draw results.
Draws

Fig.4 Draw Bet Results Pre-Covid.

Fig.5 Draw Bet Results Post-Covid.
| wdt_ID | League | Period | Bet | Total Bets | Av. Picks/Month | Av. P&L/Month | % Bet Won/Lost | Avg. Odds | Max DD | P & L | Yield % |
| --- | --- | --- | --- | --- | --- | --- | --- | --- | --- | --- | --- |
Fig. 6 Draw Bet Results Pre and Post Covid.
From Figure 6 we can see that some of those home wins became draws. Pre-Covid 26% of matches finished level, but post-Covid 27% finished even. Usually, if the % of bets won increases, we would expect to see a corresponding drop in the average odds, but there was actually an increase in the average odds from 3.83 to 3.9. That would suggest the betting models were caught out by the increase in draw results. We can see that in the yields since pre-Covid's -3.67% yield increased to -1.07%. Even more interestingly, by looking at the profit chart in Figure 5, we see that in the first month after the restart in particular there were more draws than usual and bettors using draw backing strategies would have had a really good run of results. In the second month after the restart, the profit heads into negative figures again. This could be the variance rebalancing itself, or the markets may have reacted by being less generous with draw odds after the beating they took in the previous month. Either way, it does seem that more teams were settling for the draw than usual right after the restart. The lack of fans pushing them on may have led some teams just to play out games at a lower tempo with fewer hard tackles.
Away Wins

Fig.7 Away Win Bet Results Pre-Covid.

Fig.8 Away Win Bet Results Post-Covid.
| wdt_ID | League | Period | Bet | Total Bets | Av. Picks/Month | Av. P&L/Month | % Bet Won/Lost | Avg. Odds | Max DD | P & L | Yield % |
| --- | --- | --- | --- | --- | --- | --- | --- | --- | --- | --- | --- |
Fig. 9 Away Win Bet Results Pre and Post Covid.
The percentage of matches where the away team won increased from 30% to 32%. This is another indicator that the home advantage had been eroded at the restart in June. Looking at Figure 8 we can see profit from flat betting on all away teams. Again, this profit goes back into the negative area in the 2nd and 3rd months after the restart. Is this variance rebalancing and returning to the trendline, or was this a results of the market reacting to the eroding of home advantage. Interestingly, Figure 9 shows that despite the increase in away wins, the yield went down from -4.42% to -5.14% and the average odds went down from 4.26 to 3.92. It seems the market had priced in the expected reduction in home advantage from the lack of fans in the stadium. Comparing the draw and away win yields, it appears that the draw odds may have been mispriced but the away win odds correctly adjusted after the restart in June.
Back the Favourite Bets

Fig.10 Favourite Bet Results Pre-Covid.

Fig.11 Favourite Bet Results Post-Covid.
| wdt_ID | League | Period | Bet | Total Bets | Av. Picks/Month | Av. P&L/Month | % Bet Won/Lost | Avg. Odds | Max DD | P & L | Yield % |
| --- | --- | --- | --- | --- | --- | --- | --- | --- | --- | --- | --- |
Fig. 12 Favourite Bet Results Pre and Post Covid.
The post-Covid results for favourites also seems to suggest that not just home games, but the favourites at home or away in general lost an edge during the restart. The win rate goes down from 49% to 47%, but the market seems to have been able to price in the uncertainty to the odds and the average increases from 2.08 to 2.11. Since the odds for favourites are so low, a small change in the win rate can have a big effect on the yields and we see that here with -2.42% plummeting to -7.14%. Many favourite backers would have had a tough time in this period.  Interestingly the profit graph is a smooth downwards trendline which suggests the markets had this one priced well.
Underdog

Fig.13 Underdog Bet Results Pre-Covid.

Fig.14 Underdog Bet Results Post-Covid.
| wdt_ID | League | Period | Bet | Total Bets | Av. Picks/Month | Av. P&L/Month | % Bet Won/Lost | Avg. Odds | Max DD | P & L | Yield % |
| --- | --- | --- | --- | --- | --- | --- | --- | --- | --- | --- | --- |
Fig. 15 Underdog Bet Results Pre and Post Covid.
Unsurprisingly, the flip-side of the favourite bet, the underdog bet, sees a win rate increase from 24% to 26%, but only a slight improvement of the yield from -3.28% to -4.62%. Again, the smooth negative profit line suggests the markets priced in the uncertainty of the restart, possibly treating it similar to a new season when results can be more unpredictable as squads try to settle in.
Over 2.5 goals

Fig.16 Over 2.5 Goals Bet Results Pre-Covid.

Fig.17 Over 2.5 Goals Bet Results Post-Covid.
| wdt_ID | League | Period | Bet | Total Bets | Av. Picks/Month | Av. P&L/Month | % Bet Won/Lost | Avg. Odds | Max DD | P & L | Yield % |
| --- | --- | --- | --- | --- | --- | --- | --- | --- | --- | --- | --- |
Fig. 18 Over 2.5 Goals Bet Results Pre and Post Covid.
The goals results show the most interesting change in results, which is the number of overs games increased from 50% to 53%. Even more surprising is that that despite a higher win rate, the yield got worse from -2.61% to -3.40%. This would suggest the market was not caught out by this shift and had priced in the expected higher goal numbers. But why would we get more goals with less supporters? One big reason for this might be the reduction in the number of heavy tackles and dribbles. Football data from the Bundesliga has evidence this change in footballers playing style. Players might be more worried about physical contact, or more likely, they are worried about getting injured in this end of season rush of games that for many clubs, might seem just to fulfil their legal obligations to their sponsor and media contracts. Again, the idea  that these post-Covid matches without supporters might have a training game or friendly match feeling for some players, may have same truth. Unfortunately, if the markets already price this in, it is hard to take advantage of it.
41-League Results Summary
By looking at the graphs of the data from nearly 3,000 matches in 41 leagues, it suggests that in the short term, there was significant divergence from the norm in results, more goals, more draws and an erosion of the home advantage. This may have just been variance or it may have been a change in the trend due to the effects of Covid19. However, it seems the trend returned to normal, or the bookmaker was able to adapt their model to the new trend, in the second and third months after the restart. At the beginning of the restart, there did seem to be a noticeable increase in the number of away wins and draws. Also, more games than usual finished with over 2.5 goals being scored. But does this trend stay true for every league individually? Next we focus on the English Premier League and Spanish La Liga to check this.
The English Premier League
Let's take a closer look at the Premier League home wins pre and post Covid19.
| wdt_ID | League | Period | Bet | Total Bets | Av. Picks/Month | Av. P&L/Month | % Bet Won/Lost | Avg. Odds | Max DD | P & L | Yield % |
| --- | --- | --- | --- | --- | --- | --- | --- | --- | --- | --- | --- |
Fig. 19 English Premier League Home Win Bet Results Pre and Post Covid.
Interestingly, when we look at the Premier League by itself, we see that the win rate for home teams increased from 46% to 47%. Which is the opposite of the overall trend we saw. Surprisingly, the average odds for those bets increased and the yield increased. Usually, when we expect an increase in the win rate, we would see a reduction of the odds. This suggests that the market odds may have increased as the betting world expected the home advantage to disappear, but then the opposite happened and the odds provided great value.
The Spanish LaLiga
Let's take a look at Spain.
| wdt_ID | League | Period | Bet | Total Bets | Av. Picks/Month | Av. P&L/Month | % Bet Won/Lost | Avg. Odds | Max DD | P & L | Yield % |
| --- | --- | --- | --- | --- | --- | --- | --- | --- | --- | --- | --- |
Fig. 20 Spanish La Liga Home Win Bet Results Pre and Post Covid.
In Spain, we see the opposite of what happened in the Premier League. The home win rate dropped dramatically from 47% to 41%. And the average odds also dropped from 2.94 to 2.89. So punters were betting on worse odds on losing games. This led to a large negative yield of -15.16%, down from -0.05%. From these 110 results, it seems that the home advantage was really reduced.
These two leagues highlight the importance of researching leagues individually, because overall trends do not necessarily translate to individual league trends, even if we can consider them both to be similar, major leagues with highly paid professionals.
Odds Bands
Using the Betamin Builder, we can easily analyse the data by odds bands and look for any trends there.
| wdt_ID | League | Period | Bet | Odds Range | Total Bets | Av. Picks/Month | Av. P&L/Month | % Bet Won/Lost | Avg. Odds | Max DD | P & L | Yield % |
| --- | --- | --- | --- | --- | --- | --- | --- | --- | --- | --- | --- | --- |
Fig. 21 Home Win Bet Results by Odds Band Pre and Post Covid.
When we look at the odds bands, we can see that the mid-range of 2.01-3.00 had the biggest drop in its home win rate from 40% to 37%. The odds-on favourites only saw a drop of 1% from 60% to 59%, but for lower odds bets, a 1% drop in win rate can have a big effect on profits. The underdogs with odds over 3 saw no change in their win rate, but an increase in their average odds, which led them to being the only band that would have made a profit if blindly bet on any home game with odds over 3.
Conclusions
After looking at all this data, the most interesting thing that we see is that there was a significant change in the trends. Overall, the markets (or the footballers) have adapted to these changes and yields are returning to their trend lines.
But it does seem that the home advantage was eroded for those teams that benefit the most from having supporters pushing them to play a little bit harder. Those are the teams that in the mid-range of odds 2.01 to 3.00. It is those mid-range teams that had a just under 50% chance of winning their game that seem to benefit from their fans making them work harder, to dig a little deeper, not to settle for a draw and push on for a winner. Even strong favourites had their win rate slightly eroded.
The underdog home teams that were not expected to win their matches seemed to be little affected, as they still lost at the same rate. But their odds increased, suggesting people thought they were even more unlikely to win their home games. One possible psychological reason here might be that when you are expected to lose, it is much more stressful to be watched by thousands of screaming fans in that situation. However, with the absence of fans to watch you fail, you may play with less stress, less pressure, more freedom and more creativity, which allows you to play more to your ability. This may account for why unfancied underdogs did not lose more than we had expected them to.
There was also an increase in the away win rate and the draw rate. The erosion of the home advantage has to go somewhere, not just away wins, but also the draws. Without fans, there may be an increased tendency for teams that are drawing with 10 minutes left to allow time to run down. In an almost training game environment, there are no fans to scream at the team to get a winner. As a footballer who has put in a good 80 minute shift, they may feel that they have worked hard enough for the draw and are more willing to "settle" for it without passionate fans who want nothing but the win. Also, there is no sense getting injured at this late stage in the season when transfers and squad lists for next season are still to be decided. There may be less hard tackles flying in, and in the Bundesliga we have had statistics to back up that theory.
We also saw that more goals were being scored as the over 2.5 goals rate went up from 50% to 53% overall. This may be linked to the previous idea of players taking more chances as games feel more like a training game environment. Or it may be that teams are not the highly tuned machines that they usually are and more mistakes are being made leading to schoolboy football score lines. It is impossible to know the reasons, but there are more goals going in.
What can I do with this data?
It is of course hard to draw solid conclusions from this data, but looking at these trends, but we can use them as a starting point for considering which Betaminic strategies to follow.
Over 2.5 Goal Strategies
More goals are flying in and it makes sense to take another look at following strategies that back over 2.5 goals such as the "Colossus 06 Scoring Away Overs" and "Over 2.5 Total Share" on the Public Strategies page.
Draw Strategies
With more teams settling for draws than before, you can also look at strategies that back the draw such as "Golden6.3 – Home team draw prone", "No Draws Medium Streak – Both Teams" or "Home team draw prone – Top Leagues" by Maxi and also "Colossus 19 No Favourite Unders Draw", "Colossus 12 Bore Draw" and in particular "Colossus 17 Dog Draw (Updated 2020-07-04)" which has had a good run since it was updated.
Favourite Strategies on Pause
It may be a good time to pause strategies that back favourites until the home supporters return to the stands, or until a trend change is confirmed. 
*** This is a general recommendation based on the data analyzed. There may be strategies that have continued to work well for the favorite home team based on the strategy conditions, and the system continues to offer betting value.
Home Teams with Higher Odds
We may be able to take advantage of the home teams with higher odds that have been making good yields by following "Home Win springing a surprise" shared by user Andrewin that only bets on higher odds matches of 3.10 or more and has made 22 points of profit since the restart.
Sign Up for free to access the Betamin Builder here.
Read more about Betaminic's soccer statistics pages here.
Access Betlamp, the amazing free statistics tool here.
Read about How to Win in the "Draw no Bet" Market
6 of The Best Betting Books You Should Read
See the best betting systems ranked by profit, ROI and risk here.