Golden6 system: new betting strategies to take advantage of draws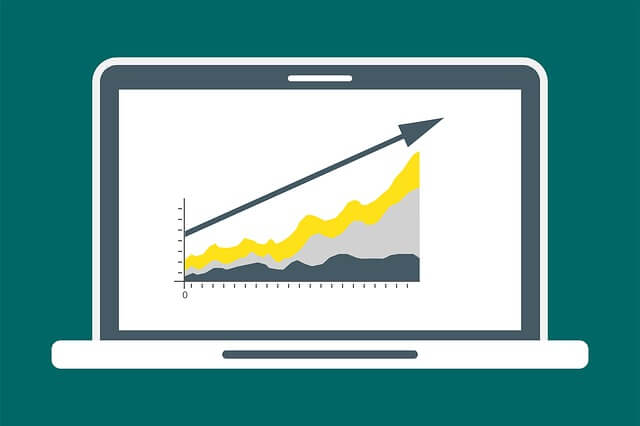 Football is a sport that has a particularity that makes it very different from other sports: the possibility that the final result can be a draw, added to its difficulty to be able to predict it. And usually, the public does not find it attractive betting on draws, which can cause odds with value. In this article, we reveal six new draw betting strategies that, both alone and combined, can give excellent results. They are already available in Betamin Builder within the "Public Strategies" section. If you want to discover how to take advantage of betting on draws keep reading.
Before starting to explain the strategies, we want to inform you that we have a LAUNCH PROMOTION where we will return 25% of the consumed picks of any Golden6 system strategy. You can check the details of the conditions here.
Although it may not seem like it, it can be very profitable to bet on draws. It is the option that generally receives less liquidity in bookmakers, the public tends to bet on a winner out of sheer inertia, and its relatively high odds make it unattractive. On the other hand, the difficulty in accurately determining the odds draw is known. All this leads to the inflating of its odds in certain cases, generating value.
But obviously, it's not as simple as systematically betting on draws without any condition. This would undoubtedly lead to failure. Here we can see, through Betamin Builder, what would be the result of always betting on draws without any criteria, systematically:

As we said, it was clear that doing something like this will lead us to bankruptcy. However, thanks to Betamin Builder, it is possible to analyze in which cases the odds of draws are usually inflated above its real value, which will allow us to take advantage of this and take advantage of these inefficiencies in the market.
In this article, we present the Golden6 system, a winning combination of six strategies created by our collaborator Massimiliano "Maxi" Imparato (inthenameofdraw.com, Twitter @inthenameofdraw) to invest successfully in the draw market. Pay attention because their numbers and characteristics are impressive.
After digging deep, as the most stubborn gold seeker, Maxi's hypotheses have been strongly confirmed by six strategies that integrate very well with each other, with only 9% of duplicate picks and a total Yield greater than 11%.
Each year, each of these six strategies has performed high yields with picks of more than 50 leagues. In fact, none of these six strategies uses the league's filter, which gives them great robustness and distances them far from being the result of mere data mining. The stable continuity overtime for more than six years, more than 15,000 historic sample picks, and not having leagues filter speaks highly in favor of the existence of an underlying pattern, which goes beyond pure luck or chance.
So let's look at the graph of the combination system Golden6:

As you can see, it is a graph in constant growth that shows positive results for almost 90% of the months. And yes, also in the last year it continues to obtain very good results, as can be seen in the green rectangle
An average profit per month over 22 units and a manageable maxDD of -67.70 units, make the Golden6 a highly attractive option for serious investors looking for great returns, as we do not forget that they generate an average of 192 picks per month, which with these returns, it performance large returns very quickly.
This point, the large number of picks sent, is much more important than it may seem to start for an investor. Obviously, if each pick has certain profitability implied, in this case of 11.44%, the more picks we throw the faster we will get the return on the investment.
We must also say that they are not 100% suitable for risk enemies or punters who do not know how to manage the bank properly, because a maxDD of -67.70 units, although it is manageable, is not suitable for all users.
Let's then comment on what each of these strategies consists of separately, without going into too much detail (for more details you can consult the strategies in Betamin Builder).
Golden6.1 – Big Vs Good
In games of the medium-high level, the difference between the two teams is not as big as is usually believed. In these games, the team that plays at home is generally overvalued, losing its odds value and transferring the value to the draw.
With this strategy, a very interesting Yield of more than 14% is obtained, and a very low maxDD (-32.52) in relation to the high average odds it handles (3.57).

Golden6.2 – Average vs Average
Two teams from the middle level and very similar between them is in a game with low odds for the draw. The hypothesis is based on the fact that winning in these cases is very difficult.
This strategy with a relatively low MaxDD of -25.69 units, returns an attractive Yield of more than 15%.

After approximately 3 years at the beginning with flat profit, which may be the result of the variance, a pattern appears as of 2015 with excellent results. In fact, filtering as of April 2015 gives similar results except in the Yield that amounts to nothing less than 22.42%

Golden6.3 – Home team draw prone
When the home team is slightly favorite, often it is not able to defeat the opponent, whose underdog team position makes it look for not losing the match, which causes it to draw more times than expected.
It is a very stable strategy with very good results.

Golden6.4 – Missing Draws
The home team could be somewhat favorite just for the advantage of playing at home in a game more balanced than expected. In addition, this argument, together with the fact that it comes from a small streak of games without a draw, makes the probability of the draw underestimated.
Although it is known that we recommend combining different strategies to diversify risk and obtain better results, this strategy alone is highly recommended. Their numbers speak clearly: a large historical sample of more than 4500 picks, high stability over time since its creation, a MaxDD unique in its kind, all combined with a Yield greater than 10% and an average of 54 picks at a month.

Golden6.5 – Tough away team 2.0
This is the Light version of the Tough Away Team strategy. It represents the same idea as the original version, practically with the same average odds but with a narrower range to avoid borderline spots.
The home team is the favourite in a low scoring game. However, the opponent has good results when playing away and the draw odds are too high in a more disputed match than you might think.

Golden6.6 – Draws are in late
The two teams have a medium-long streak without a draw, so the draw is not in principle the expected result, which can cause the odds to rise above its real value.
With the lowest MaxDD of all the strategies included in the Golden6 system, it is an obvious candidate.

In conclusion, we are talking about 6 very stable, robust and profitable betting systems as a whole. With proper bank management to deal with the possible MaxDD can obtain very high returns and average monthly benefits of more than 22 units. All this backed by more than 15,000 picks, over more than 6 years, without using leagues filter.

Remember that one of the great advantages of using Betamin Builder is transparency since you know exactly what is the theory behind each strategy and how the picks are generated. Here there are no black boxes, you are your own tipster. You have total control.
About the author of Golden6 strategies
Massimiliano "Maxi" Imparato is an investment advisor and creator of profitable strategies in sports betting. Focused on the daily search for value, everything started as a professional online poker and daily fantasy sport. Recommended film: Moneyball. Recommended book: Anti-fragile by Nassim Taleb. You can find and contact him on Twitter @inthenameofdraw. He also has a great website, inthenameofdraw.com.
Sign Up for free to access the Betamin Builder here.
You can see the results of Betaminic's public strategies here.