Betting on the MLS: Key aspects to bear in mind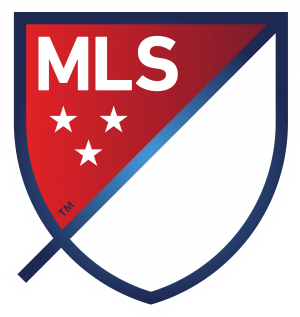 The new 2018 season of the USA soccer league, MLS, begins soon, and we have thought about providing you with a series of statistical data from the last six seasons, from 2012 to 2017. All the information we want to discuss from the betting point of view, so you can see how this league has behaved during these years and can be useful for your future strategies. We found a surprising fact in the analysis of betting on the home team win; keep reading the article if you want to discover what I am talking about.
Let's do it, then!
Longest Streaks in MLS – Let's avoid Martingale
First, we want to show you a table with the longest streaks that have occurred in these seasons. One of the most common uses that you can find when you have this type of data is to see the consecutive number of times that has occurred, or an event has not occurred, so as not to be tempted to apply certain methods or systems that tend to leave you without all your bank. Within these systems or strategies, one of the best known is "Martingale", is based on doubling or increasing the stake each time a bet is lost, to end up earning the initial investment.
This type of systems takes advantage of the misinformation of many users when betting that something has to happen, or on the contrary looking for an event not to occur. Most people who bet using these systems do not believe that a team can have a long streak without winning or losing, think that it happens once only enough to destroy all your capital. Imagine applying the same system with the data from the following table. Can someone continuously duplicating or increasing the stake, waiting for a team not to win, or not score 10, 15, 20 times? And in this case it is only a league, if you analyze many more leagues, the streaks will be bigger.
MLS - Longest streaks
| | Streak | Games | Team | Season |
| --- | --- | --- | --- | --- |
| wdt_ID | Streak | Games | Team | Season |
Analysis of the Over/Under 2.5 market – Advantage of betting on Over
Below we show you the results obtained through the Betamin Builder tool after betting one unit to the market of Over 2.5 or Under 2.5 goals. Normally, the results for both markets are negative, since the bookmaker in our case, Pinnacle, keeps a profit margin for each bet. To know which bookies are the ones that have less margin, and therefore, better odds for the user, it is necessary to pay attention to the Payout. Pinnacle is usually around 97-98% payout, which means that if you bet on the same result in all matches, in the long term there would be approximately 2-3% losses, which is the profit made by the bookmaker. Actually, the process is more complex, because it depends on the results of each bet, but in the long term, it should be like that.
Knowing this, if we analyze the market of goals, we see that during these last seasons, if we had always bet on the over 2.5 market in the MLS league, we would have obtained a small profit, which means that there has been a small inefficiency in the odds set for the Over 2.5 market. If you add the results of both markets, you can see what we have said before, there is a global loss of -3% (0.34% -6.48%), which fits more or less with the payout of this bookie.

In the following table, you will find the individual results of each team if a unit was always bet on Over 2.5 goals. You can download the results to Excel if you so wish for any type of study that you want to do. The table shows by default 10 results, to be able to display all, you have to change the selection.
MLS - Betting on Over 2.5 Results
| | Team | Picks | P&L | Yield |
| --- | --- | --- | --- | --- |
| wdt_ID | Team | Picks | P&L | Yield |
| | | | ∑ = 56.46 | |
Here you can see the total results obtained for the Market under 2.5 goals, as well as the individual results of each team.

MLS - Betting on Under 2.5 Results
| | Team | Picks | P&L | Yield |
| --- | --- | --- | --- | --- |
| wdt_ID | Team | Picks | P&L | Yield |
| | | | ∑ = 0.70 | |
As you can see, in this market, although there is a positive result in favor of Over 2.5 due to that small mismatch in the odds that we have already commented, they are usually data that fall within the normal, taking into account the Payout of the bookie and the number of games that have been played all these seasons.
Analysis of the Match Odds Market – Surprise in the Home Team Win
In this case, we analyze the most important market of bets, such as the Match Odds (1X2). If we always bet on the draw or the victory of the away team, we see that losses are incurred. It is normal, we are not applying any type of filter or condition, we are not looking for any pattern that has been repeated these years with good results, it is simply about offering the raw data of those markets.

MLS - Betting on Draw Results
| | Team | Picks | P&L | Yield |
| --- | --- | --- | --- | --- |
| wdt_ID | Team | Picks | P&L | Yield |
| | | | ∑ = 37.64 | |
If you observe the results by team, you will find that there is some team that has been profitable to bet on draw or the away team win, but they are data without statistical weight, and above all without causality.

MLS - Betting on Away Win Results
| | Away Team | Picks | P&L | Yield |
| --- | --- | --- | --- | --- |
| wdt_ID | Away Team | Picks | P&L | Yield |
| | | | ∑ = 16.55 | |
Amazing fact! Yield of 5% betting on the Home Team Win
If we bet on the victory of the home team in all games, we find a very striking fact. You get 5% Yield with more than 2k bets. It is a very curious case because as we see in the results graph, it has been growing progressively since 2012. I imagine that you are wondering if it is really profitable to continue betting on the home team considering the historical results. We do not recommend it at all, what it really means is that there has been a mismatch in the odds in the home team, or in other words, an inefficiency has been found in the odds to the home win during these last six years. Typically, this mismatch will be corrected over the next few years, and in the long term, the results will be similar among the three Match Odds options.

If we analyze the individual results of the teams, the data is even more spectacular. There have been a total of 23 teams that have played the MLS league during these last six seasons, 16 of them have had positive results, and only 7 have losses.
MLS - Betting on Home Win Results
| | Home Team | Picks | P&L | Yield |
| --- | --- | --- | --- | --- |
| wdt_ID | Home Team | Picks | P&L | Yield |
| | | | ∑ = 122.90 | |
Checking the results per year, we see that we would have obtained a profit every year by betting on the victory of the home team. At the moment it is the only league with this precedent from 54 leagues that we have in Betamin Builder, without applying any filter the results have been positive in all the years.
MLS - Home Win PL Yearly
| | Year | Picks | P&L | Yield |
| --- | --- | --- | --- | --- |
| wdt_ID | Year | Picks | P&L | Yield |
| | | | ∑ = 104.16 | |
Regarding the odds, we find that it also has good results practically in all the intervals.
MLS - Home Win Odds
| | Odds Range | Picks | P&L | Yield |
| --- | --- | --- | --- | --- |
| wdt_ID | Odds Range | Picks | P&L | Yield |
| | | | ∑ = 104.16 | |
Conclusions
In this article, we wanted to analyze a league like the MLS in a different way, focused from a betting point of view. The data presented here can perfectly serve as a basis to start studying or creating a strategy, but we do not recommend betting on the victory of the home team or specific teams because they have had good results in the past. The odd will probably adjust over time and it will stop betting profitable on certain markets.
When a strategy is created, we look for patterns or trends that are expected to be replicated in the future, all analyzed in a detailed way and with a series of tools to try to ensure that it remains profitable in the future. In this case, we do not find any solid argument to think that betting on the home team win in all games of this league or any other, offers you a minimum of guarantees to keep it profitable in the future. Many times I go into shock when reading certain strategies to bet on something in a certain league because the previous season or the last two have had a high Yield, without a minimum study. From here we recommend that you always look for a causality to a certain strategy or system.
This is all. Hopefully, you have found this article useful, if so, then we would appreciate it if you shared this article via social media through the share buttons that you will find at the top or bottom of this post.
If you want us to write about a particular topic, you can send us an email to [email protected] and we will study it in detail.
Thanks!